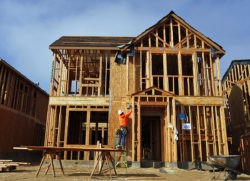 For those clients in the building and construction industry who have to lodge a Taxable Payments Report with the ATO, if you have MYOB version AccountRight 2013.1 or later you can now lodge this report electronically.
You need to ensure that the sub-contractor has a card file created in MYOB as a Supplier and within their card file you need to ensure that on the Buying Details tab the 'Report Taxable Payments' option is ticked.
To then create the electronic file, in the Purchases Command Centre click on the 'Report Taxable Payments' option and follow the steps. Save the TPAR file and email it to us and we will lodge the file on your behalf.
For more information please follow this link https://myobaustralia.custhelp.com/app/answers/detail/a_id/35247