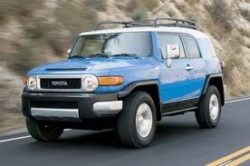 As part of our alliance partnership with CSA Capital, we have recently gained unbelievable wholesale funding rates for our clients for vehicles and equipment. We are talking Hire Purchase, Chattel Mortgage type products.  The finance is written via Suncorp Metway, in-case you are wondering, so its a reliable financier.
These super competitive rates are:
Motor Vehicles $25,000 – $100,000Â Â Â Â Â Â  5.75% (financials required)
6.25% (no financials required)
Equipment $25,000 +                           6.25% (financials required)
Except for one-off delaership offers I have never seen this type of finance this cheap.
The finance broker will provide a personalised service, free compartive quote and turnaround time is 2-3 days. Contact me if/when you are thinking of financing your next purchase and I will put you in contact with the right person and ensure you get these rates.