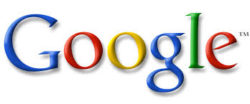 I have recently taken up what I think is great value internet advertising.  The deal is based on a 1 key word + 1 suburb listing and for $165 – you are guaranteed to be on the first page of a google search.  You get substantial discounts for adding extra keywords and suburbs.
Essentially a seperate mini site is created which provides some basic details and provides a link to your full website.
As an example, do a google search for – accountant thirroul – and you should see 3D accounting on the first page.  I just thought this was good value and thought I'd pass it onto my clients and friends.
For more info visit; www.firstpageatgoogle.com.au