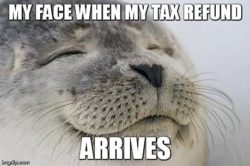 We all love that bit of extra cash when we get our tax refunds but when an email comes in claiming to be from the ATO offering you an extra refund it's time to IGNORE & DELETE!
Following on from our previous post, we have recently come across an email advising client's they are eligible for refunds in an attempt to gain their personal and bank account details. If you receive an email claiming to be from the ATO offering you a refund please do not open any links or provide any of your personal details as this is a scam! As previously advised, the ATO would never contact you via email.
If you receieve anything suspicious please contact our office on 02 4268 0070 and we can look into it for you.
The ATO giving away free cash, WE WISH!